Yuletide Wishing Biscuits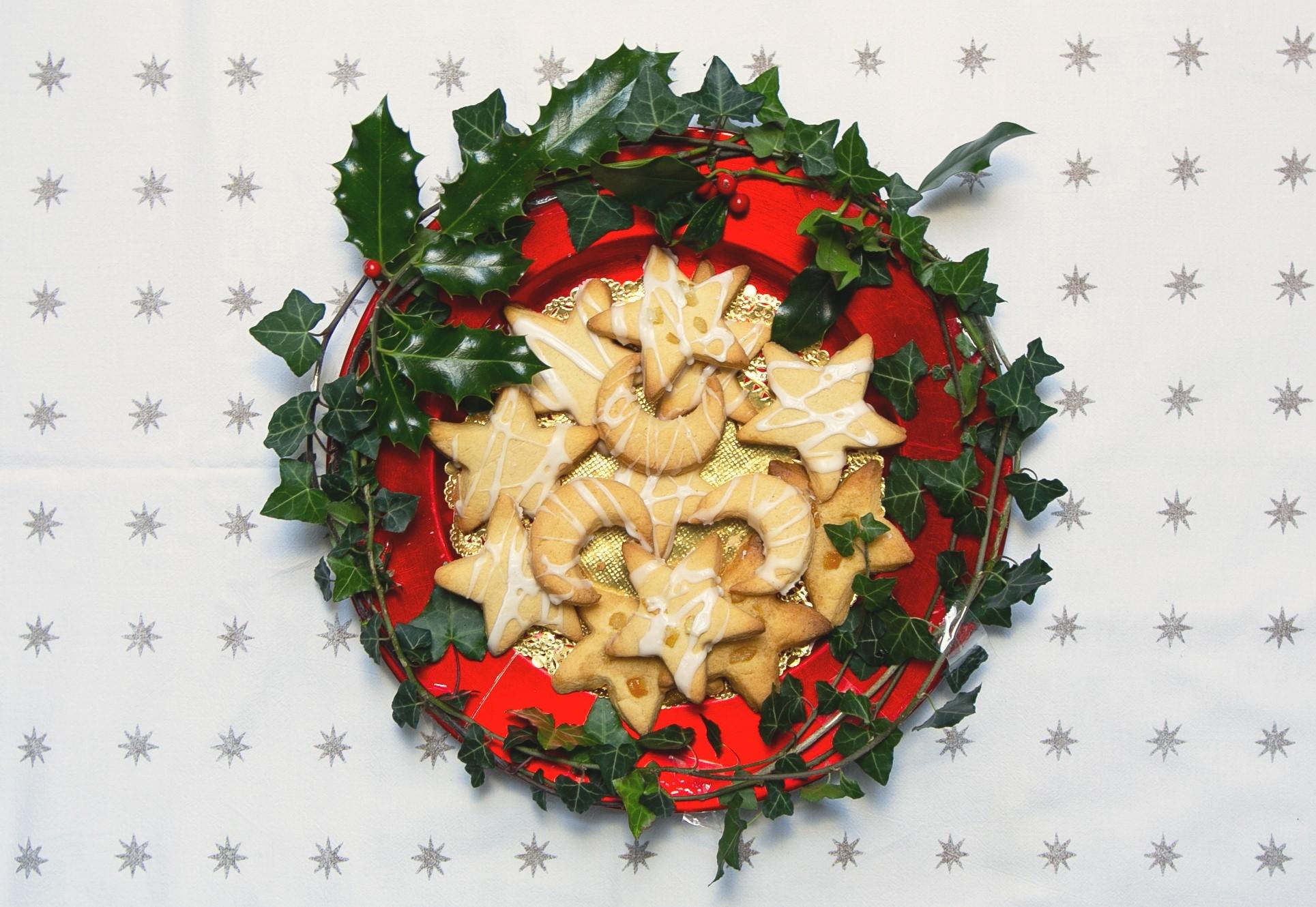 Here is a really easy sweet and 'make it magical' treat for all the family that even the littlest person can join in with.
The ingredients are easy to source – and possibly already sit in your kitchen cupboard. You can add and take away spices and essences, you can make them plain, you can add chocolate chips, sultanas or dried cherries, 'hundreds and thousands' - anything that takes your fancy.
What makes them special is your intention. Intention is powerful magic!
You can 'bake in' your wishes as you make the biscuits, or the recipients can make wishes while they eat them.
Make them with love and pass a sixpence over the bowl three times for a traditional approach – but any piece of silver will do the job just as well. You can make your good fortune wishes in your mind or speak them out loud.
It is Yuletide, the Winter Solstice, the Return of the Sun. Hurray! While making the cookies focus on a wish for friends and family, or whatever is important to you at this time. Or just fill them with positive energy while you rub and mix and roll. It works. Above all, have fun. They make a wonderful gift.
Cooking preparation time is about 20 minutes or less. Baking time is approximately 10 minutes. Quick enough to keep the little ones interested.
250 g self-raising flour
125 g butter from the fridge
Half a teaspoon of cinnamon
Half a teaspoon of ginger
(or a whole teaspoon of mixed sweet spices)
125 g caster sugar
1 beaten egg
1 teaspoon of orange or lemon essence
Some mixed peel for decoration
Firstly pop your oven on to preheat at 180C / 350F or gas mark 4.
Pop some lightly buttered greaseproof paper onto two baking sheets.
Sieve flour into a large bowl, stir in the sugar and spice.
Cut the butter into small pieces then rub it into the flour until it looks like breadcrumbs.
Pop the orange essence into the egg and whisk.
Stir in the egg to the biscuit mix (I find that the handle of a wooden spoon works best.)
The mix should start to come together if it is a little dry add a few drops of water. If it is too wet add a little sieved flour.
Roll into a ball. Flour a clean surface then roll out the dough until it is about the thickness of a pound coin. Using a star cutter cut out as many as you can make with the dough.
You can roll up the remainder and cut more, press some of the mixed peel into the star biscuits then bake for about 10 -15 minutes. Keep an eye on them after about 5 minutes as they cook quickly.
You can always glaze them with a little syrup or honey or sprinkle them with icing sugar.
Our Debs has tested this recipe relentlessly so that you can't go wrong, you can only go right. Get wishing! xxx